Mark Berdan - President

Mark has 29 years of experience in all operations of workforce development including 19 years as Director of Michigan Works! Region 7B Consortium for the six counties of Arenac, Clare, Gladwin, Iosco, Ogemaw and Roscommon. Mark has been appointed to various state boards including the Michigan Works! Association Steering Committee, Veterans and Michigan Rehabilitation Services and Prima Civitas. He has headed Northern Transformation Corporation, a 501c(3) nonprofit, since its inception in 2010. He has participated in an invitation only national brainstorming conference of senior issues with the AARP Foundation. Having extensive experience with community assessments and planning, Mr. Berdan served as Community Coordinator for four counties. He is a graduate of Adrian College.




---
Robert Caillier - Vice President/Secretary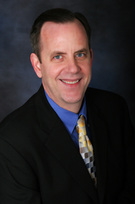 Joining Region 7B Consortium in 1991, Bob has held a variety of titles including Deputy Director, Planner and Senior Case Manager. He has sat on several statewide and local boards. His technical skills involve being a Novell Administrator, and holds certifications in CompTIAA+ and Network +. He has a background in counseling adolescents as well.

Bob received MA and BS degrees from Central Michigan University.
---
Tom O'Brien - Treasurer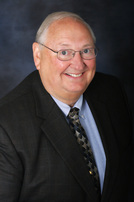 Tom previously worked for Consumers Energy Corporation for 38 years. He held various managerial positions in Management Systems, Systems Operations, Marketing, Sales and Community Governmental Services. He has been involved in numerous Economic Development, Community and Private Boards.

Tom holds degrees from Michigan State University and Spring Arbor.
---
Brian Anderson - Past Board Member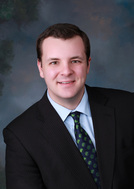 Brian Anderson is the President and CEO of Middle Michigan Development Corporation, the Economic Development Organization for Clare and Isabella Counties. Prior to his time with MMDC, Mr. Anderson was the Director of Urban Development and Legislative Affairs with the Lansing Economic Development Corporation. Mr. Anderson is a Certified Economic Development Finance Professional by the National Development Council.

Mr. Anderson holds a Master of Business Administration degree from Northwood University and has his Bachelor of Science degree from Michigan State University's College of Social Science concentrating on Urban and Regional Planning.
---
Scott Govitz - Board Member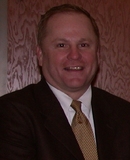 Having over 25 years of experience working with small business and manufacturing, Scott joined the NTC Board in 2013. As a previous City Administrator, Mayor and currently as the Executive Director of Workforce and Economic Development at Mid Michigan Community College, Scott brings a wealth of experience and knowledge of the local and regional economy, serving on numerous boards and committees throughout the region and State.

Scott completed his graduate and undergraduate work in Public Administration at Central Michigan University.
---
Renee Nagy - Board Member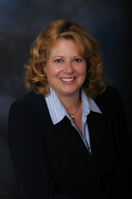 Renee joined Region 7B Consortium in 2010 with over twenty years experience in non-profit and governmental Accounting and Financial Management. She worked for a non-profit vocational rehabilitation facility, the State of Michigan and a City. Additionally, she has over fifteen years experience running a family owned small business in Arenac county.

Renee has a BBA degree from Saginaw Valley State University with a major in Accounting and a minor in Economics.
---